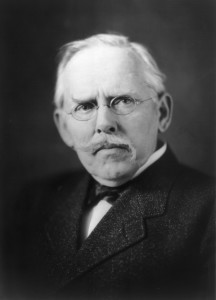 Jacob Riis, a Danish immigrant, profoundly changed the urban landscape of New York City in the late-19th/early 20th centuries. Armed with a camera, Riis exposed many of the horrific living conditions of many poor and immigrant New Yorkers.
His best-selling book, How The Other Half Lives, emphasized the plight of many urban dwellers to mainstream society. As a result of this publication, many of the tenements in New York City were torn down and replaced with better housing.
Indeed, Riis was so well-known that he became quick friends with New York City Police Commissioner and future president Theodore Roosevelt. The two could be seen walking the streets after midnight when Roosevelt was commissioner.
Tips for Riis and the test
Multiple-Choice and Short Answer:
Just as with any document, think about who would agree and disagree with Riis' views:
Agree – urban poor, immigrants, those that favored the Progressive Era and advocated increased government intervention
Disagree – Those against government regulation
Essays:
Any essay about the Progressive Era could reference Riis and his influential work.
Riis was an instrumental part of the Progressive Era. To review this period, check out this video here: